Small Business Company's Web Sites
"...if opportunity doesn't knock, build the door." - Unknown Company's web sites function as gateway to widespread e-business. This is given, regardless of one's attempt to dodge it, deny it, or defy it.
For rapid cost effective web site development call us at (604) 524-2531 or contact us using our online inquiry form.

The web sites we have build and maintain for our small business customers serve as company's strategic, electronic interfaces to the Web, allowing people to directly interact with the company to gain information or place orders and service requests without having to deal with a company representative.
What is your small business company's web site? Your web site is fully automated emulation of a highly proficient, well motivated call center operation. It is an elegant and efficient way to conduct most, if not all business interactions with your customers hitherto transacted using telephones or faxes.

Why do you need a company's web site? The simplest but most telling answer is that a company's web site will help you, incontrovertibly, to reduce marketing & operating costs. This is not mere hyperbole or conjecture. The typical ROI for a medium-sized company's web site is less than one year. This, moreover, is without even taking into account the increasing business, the wider customer reach, improved user satisfaction, and enhanced competitiveness.

When should you implement your company's web site? "As soon as possible!" A company's web site changes your company's business model and delivers tangible business benefits:
Reduce operational cost
Increase company reach
Enhance competitiveness
Bolster customer loyalty
Improve productivity
Expedite business processes
Accelerate decision making
The companies below already benefit from implementing their web sites: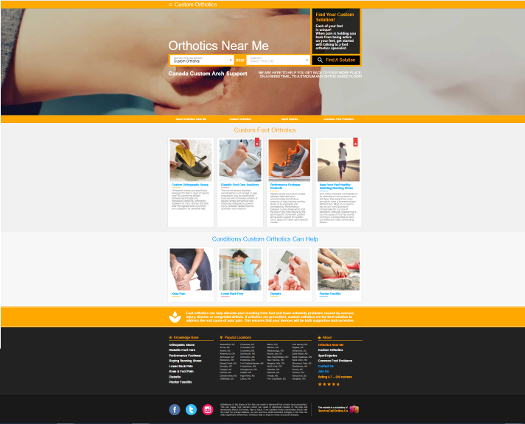 Orthotics Near Me is a nationwide fast growing network of custom orthotic professionals. The OrthoticsNearMe.CA System helps to connect patients who look for a specific foot care professionals with local podiatry clinics across Canada. Patients can scan through the list of certified, experienced and reputable foot care professionals and contact the local provider via phone, e-mail or text message. Orthotics Near Me helps patients to cut the time they would spend searching for a specific foot care professional and booking an appointment. For example, a patient from Vaughan, Ontario can easily navigate to the webpage that lists local custom orthotics specialists in Vaughan, ON and either call the local clinic to to book an appontimet or schedule a custom orthotic assessment or fitting appointment online. Health care professionals also benefit from having their clinics listed on Orthotics Near Me website. In addition to increased online visibilty of their Foot Care Clinics, Orthotics Near Me helps health care professionals with patient pre-screening process and saves time on gathering patient intake information.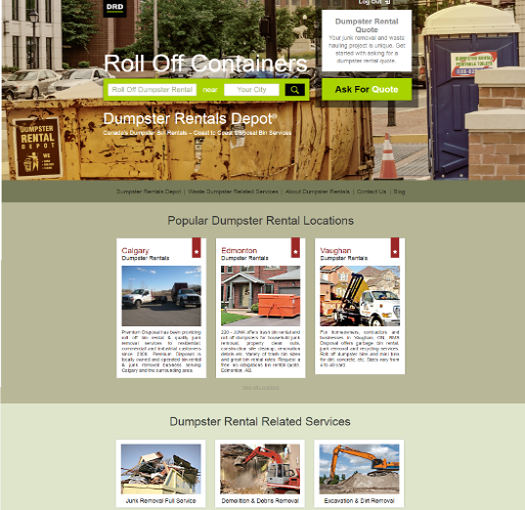 Dumpster Rentals Depot is a Nationwide Electronic Roll Off Dumpster Rental Dispatcher. The System helps to connect customers who need to dispose of their junk with local roll off bin rental companies. For example, a customer from Alberta can engage Calgary Bin Rental Company for junk removal service, garbage bin rental or any other related to waste removal and roll off container rental services.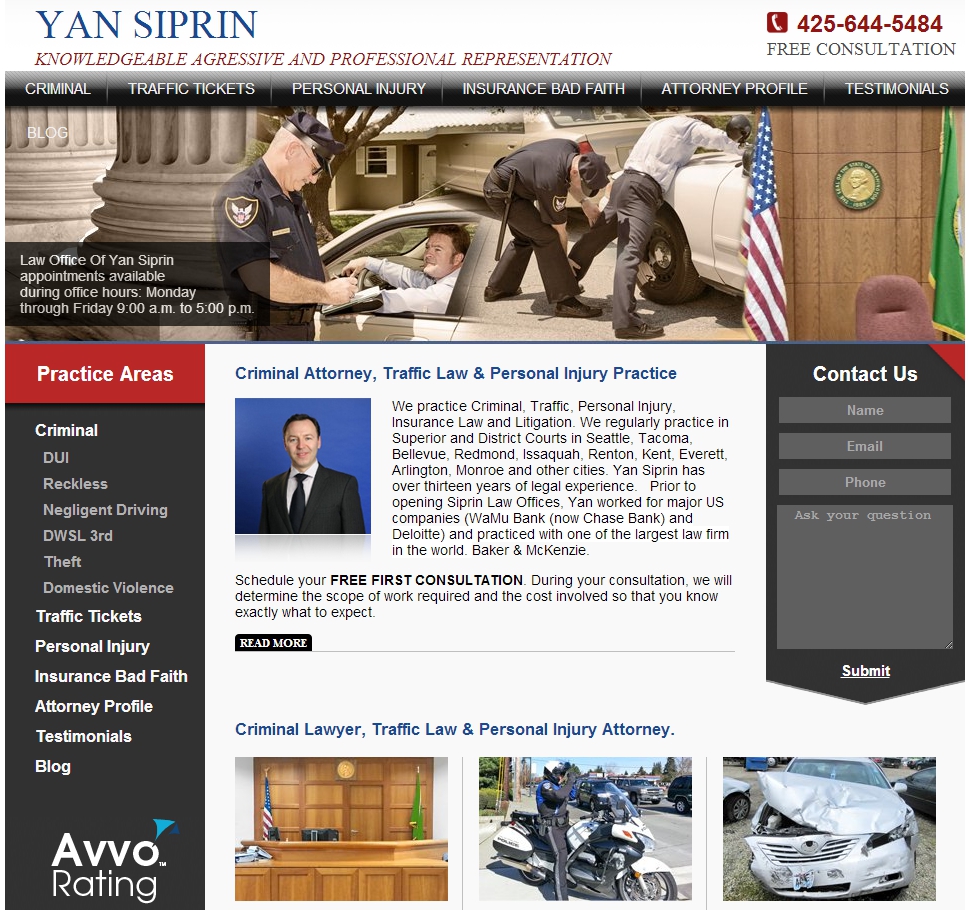 Criminal & Traffic Attorney Yan Siprin represents clients in Seattle, Bellevue, Kirkland, Issaquah, Redmond, Mercer Island, Renton, Kent, Auburn, Federal Way, Tacoma, Burien, Shoreline, Lynwood, Everett, Edmonds, Arlington, Mornoe and in other courts in King County, Snohomish County and Pierce County.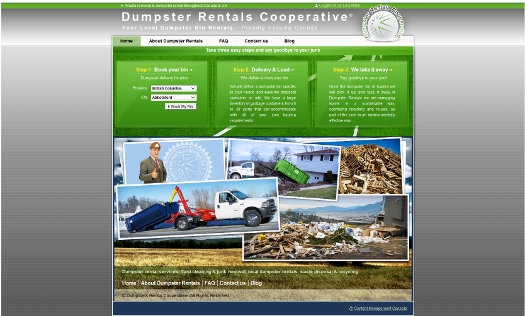 Dumpster Rentals Depot USA is a new and fast growing network of small and med-size waste management and garbage container rental businesses teamed together to offer eco-friendly waste removal services such as junk removal & disposal dumpster bin rentals services at the very competitive rates while cutting marketing expenses and reducing operational & customer aquisition costs.

Killarney Animal Hospital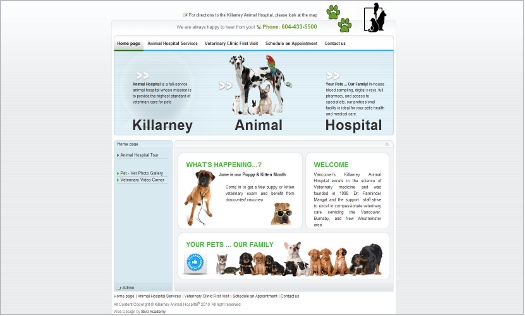 Killarney Animal Hospital is a Vancouver based veterinary clinic providing pet care and veterinary services to pet-lovers in Vancouver, Burnaby, New Westminster and Richmond.

Mini Bins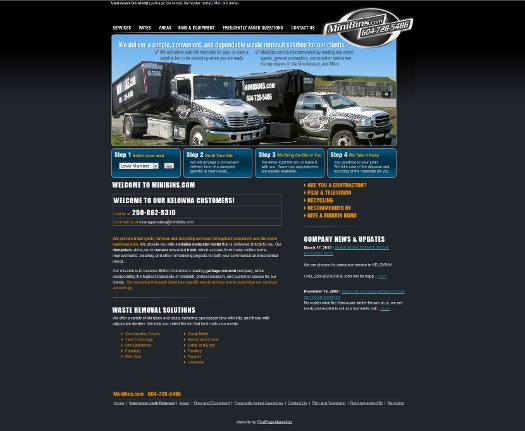 Mini Bins is fast growing disposal mini bins rental and junk removal company. Mini Bins provides services or trash removal and junk hauling to the customers in Greater Vancouver and the Lower Mainland.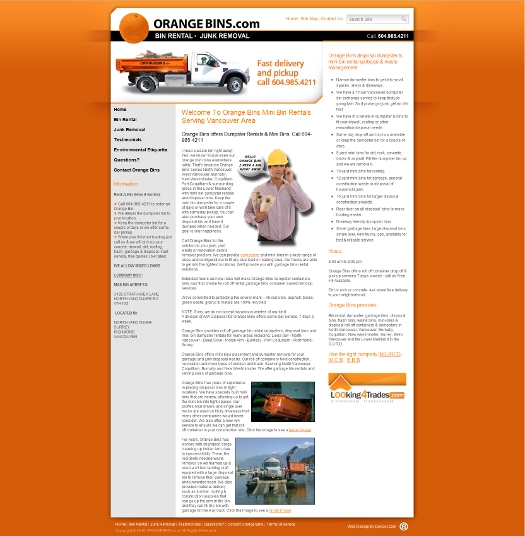 Orange Bins is a privately owned and operated Dumpster Rentals Company located in North Vancouver. Provides dumpster bin rentals and junk removal services. Dedication with every service call is the moto of waste removal team at Orange Bins.

Norgate Animal Hospital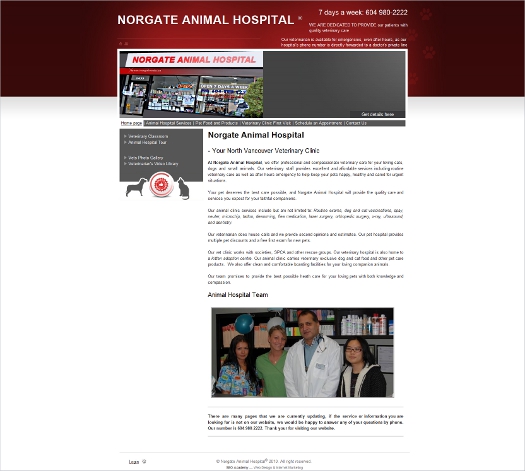 Norgate Animal Hospital serves customers in North Vancouver, Vancouver, West Vancouver and Burnaby providing veterinary services with dedication and compassion.

Romart Construction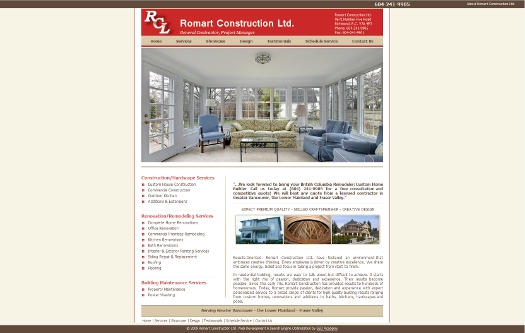 Romart Construction Ltd. is a home building and renovation company serving customers in Greater Vancouver, the Lower Mainland and Fraser Valley. Romart Construction is a construction company with a reputation for quality and dependability that we have developed since early 1970-s.
Web site: www.romartco.ca

Carat Plus - Diamond Wholesale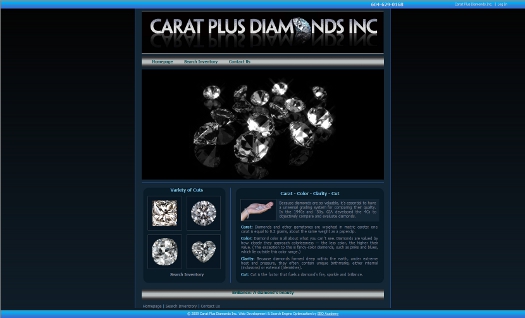 Carat Plus Diamonds Inc. is a Vancouver located diamond wholesale company. Carat Plus offers a large inventory of different shape and cut diamonds to retalers in Vancouver BC as well as in other Provinces of Canada.
Web site: www.caratplus.ca

Alta Vista Animal Hospital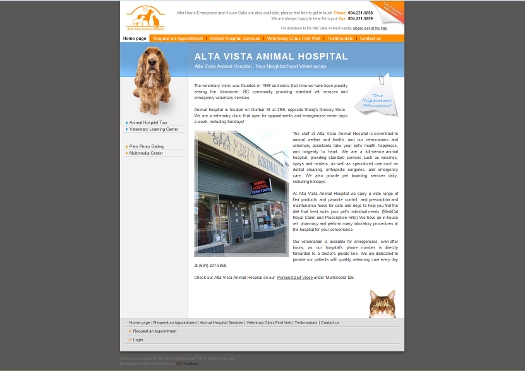 A veterinary clinic located on Dunbar Street in Vancouver, BC.
Web site: www.altavistaanimalhospital.ca

Kovalev Notary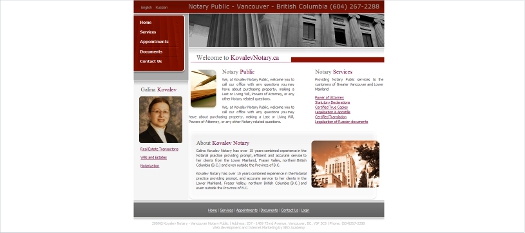 Notary Public Business based in Vancouver, BC serving customers in Greater Vancouver and the Lower Mainland.
Web site: www.kovalevnotary.ca

Pyramid Plumbing and Heating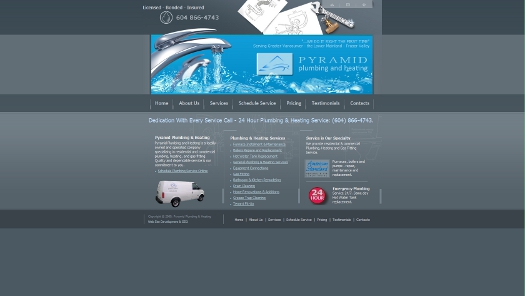 Pyramid Plumbing and Heating offers furnace, boiler, hot water tank installmetn, repair & service to customers in Greater Vancouver and the Lower Mainland.
Web site: www.pyramidph.ca

United Plumbing and Heating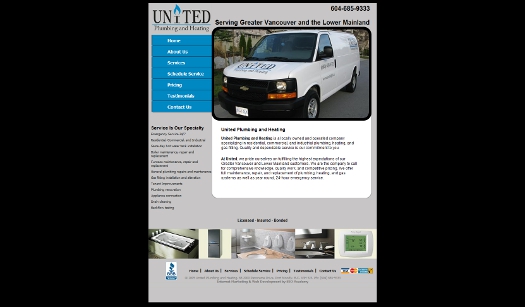 United Plumbing and HeatingUnited Plumbing and Heating is a locally owned and operated company. United Plumbing & Heating offers general plumbing, furnace installment and repair hot water tank and boilers repair, service or replacement. Serving Greater Vancouver and the Lower Mainland.
Web site: www.unitedph.ca

Paint City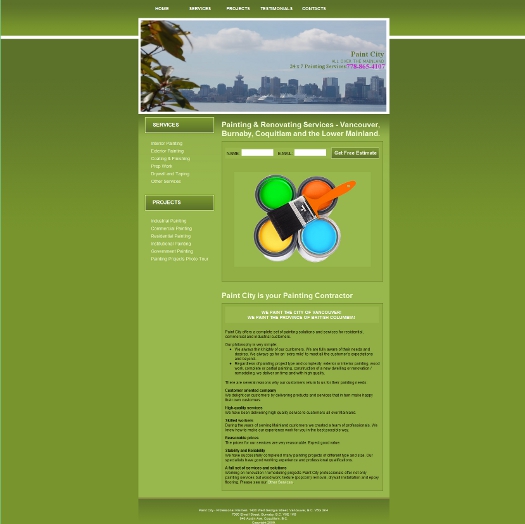 A small painting company providing exterior and interior painting services to the customers in Vancouver and Burnaby, BC.
Web site: www.paintcity.ca